ST MICHAEL'S ANTIOCHIAN VILLAGE
The Antiochian Orthodox Archdiocese of Australia, New Zealand & the Philippines is pleased to introduce the 'Antiochian Village' in Goulburn Australia.
ACOY Annual State Conference 2016 (NSW)
Sat Nov 19th

In celebration of the feast day of St John Chrysostom, the patron Saint of ACOY Sydney (Antiochian Christian Orthodox Youth), and under the patronage and presence of His Eminence Paul Saliba, the youth of ACOY attended a full day retreat at the monastery of St. Michael Goulburn (the Antiochian village). The day began with morning prayers and was followed by two lectures. The first lecture by Mr Melehem was about the life and teachings on prayer of the great Hierarch St John. Mr Melehem touched on the theologies of St John on maintaining a spiritual life whilst living in the city.
The second one was titled "Prayer in today's society" and was delivered by Fr Sergi, Abbot of the Russian Monastery of the Transfiguration. Fr Sergi talked about the importance of mindfulness and prayer as the ultimate means to achieve that as well as the importance of nature and recognizing we are victims of the material world.
These were followed by the lovely gesture of planting a cedar in the garden of the monastery as a symbol of the ever growing faith of our youth. The tree was planted by His Eminence, a number of parish priests and some youth.
After lunch, the youth attended a workshop and some group activities that aimed to start discussions about important spiritual topics relevant to them. 45 ACOY youth were registered and were accompanied by Fr Nabil Kachab and Fr Basilios Kodseie.

St Michael's Antiochian Village Celebration 2016
Sat 22nd Oct
ST MICHAEL'S ANTIOCHIAN VILLAGE will be hosting a celebration of the village!
Please join us for a day full of Worship, Fellowship & fun!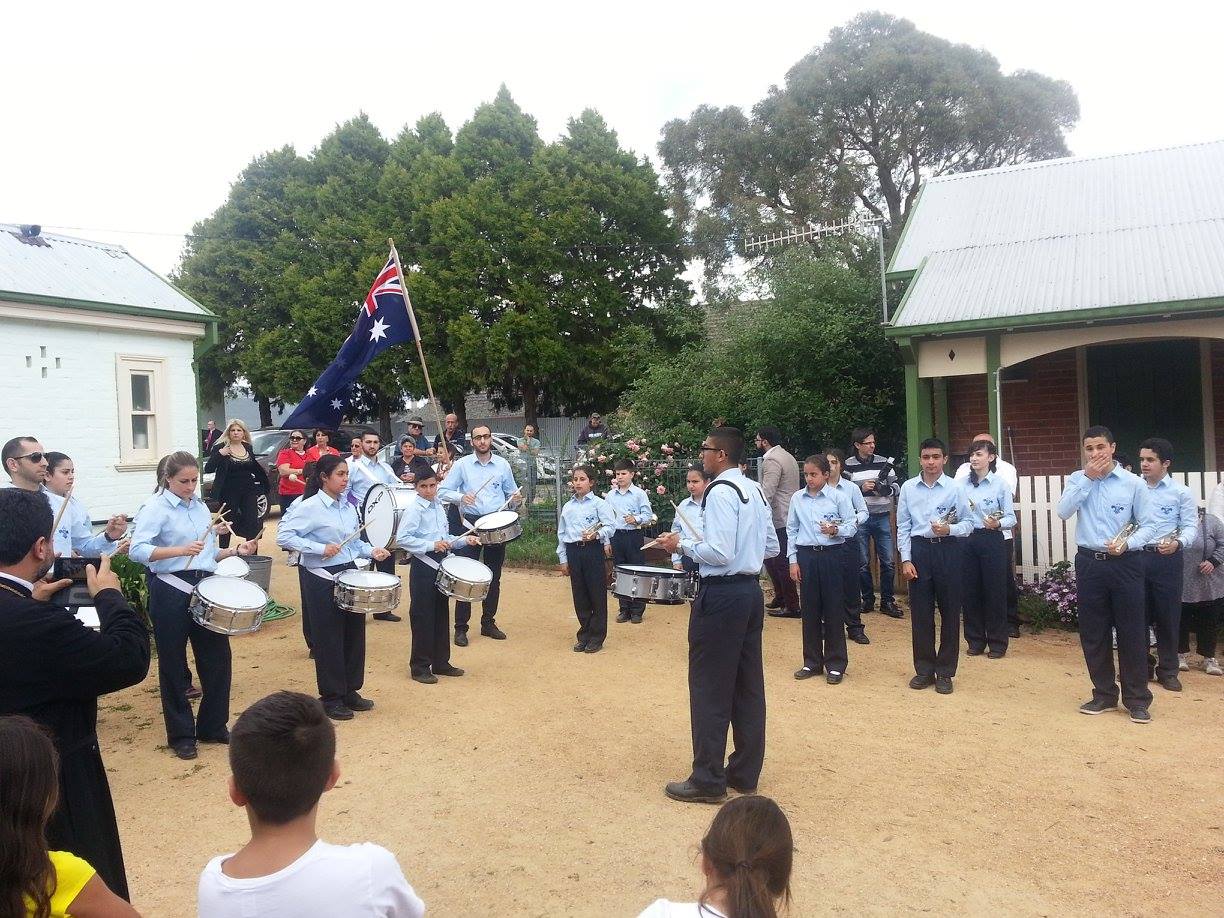 When: Saturday 22nd October
Where: 13 Kenmore Street, Goulburn, NSW
Time: Starting 10am
Transport: Please check with your local parish on bus services to the village.
Antiochian Village 2016 video
The dream is coming true, watch how the village has transformed in 2016!
Services Times
St Michael's the Archangel Church
"Each week"
Saturday:
Great Vespers 5:00PM
Sunday:
Matins 9:00AM
Divine Liturgy 10:00AM
Daily Vespers
The Antiochian Village Australia is committed to changing the lives of people by providing true Christian hospitality in an Orthodox spiritual environment.

The village will offer our youth a living experience of the Holy Orthodox Faith in a safe and natural environment.
The village has begun working with the children, the youth, the parents and grandparents. The village will provide educational programs, which have begun utilising the facilities which may cater to a hundred people in addition to the clergy, leaders and teachers.

Memorable Moments....

Excursion from St. Mary Mt. Pritchard to Antiochian Village.
14-Mar-16 [Read More]